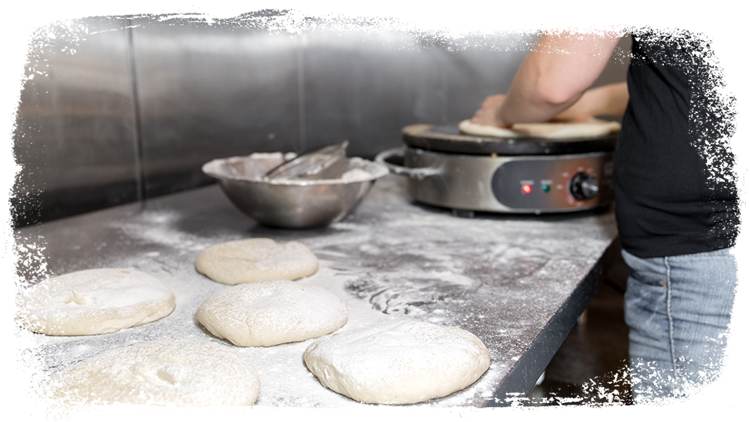 What We're Looking For
At Blast & Brew, we like to think "big." That said, we're vigorously seeking multi-unit investors to open at least three locations domestically to start.
Our ideal prospect is a strong operator who'll help us strategically grow the brand – someone who will listen and work with us as an enthusiastic team. If you're a restaurateur or a franchisee, we'd love to show you how our ground-floor opportunity can take your restaurant portfolio to a whole new level.
KEY TRAITS OF A FRANCHISEE
Experience: 5 to 10 years experience in food service, retail, or multi-unit management experience is great.
Proven Record of Success: Candidates must have proven themselves in the restaurant or retail industry, and shouldn't be afraid to "think big."
Passion for Quality: We don't believe in shortcuts when it comes to quality ingredients and better pizza. So, we want people who won't cut corners.
A Commitment to Growth: Ideal candidates are committed to the growth of multiple units within a certain market.
Marketing Mojo: You don't have to be a marketing guru, but an understanding of local store marketing and the community is valuable.
Financial Eligibility: This refers to your ability to obtain funding, and therefore, your ability to qualify for a Blast & Brew franchise.
Viewing of this website does not constitute an offer of franchise. An offer of franchise is only made with the delivery of a Franchise Disclosure Document. Blast & Brew is not directing this website to any person residing in a state where Blast & Brew is not authorized to offer franchises;
No franchise will be sold in any state by or on behalf of the franchisor until the offering has been registered and declared effective and the appropriate Franchise Disclosure Document has been delivered to the purchaser prior to the sale in compliance with the Federal Trade Commission Rule and applicable state franchise laws.