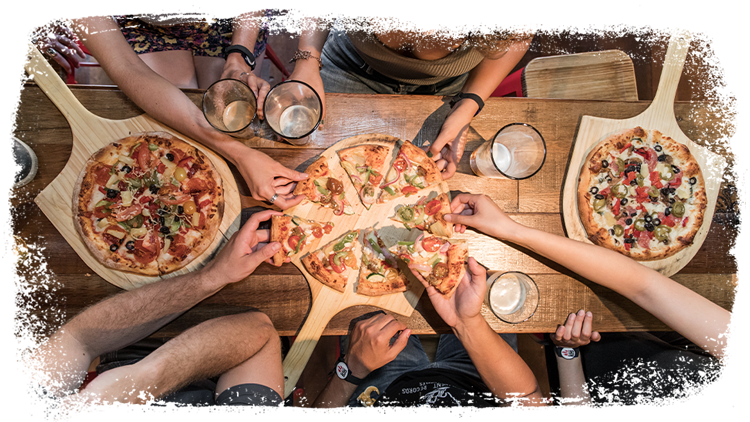 WE'RE PASSIONATE ABOUT OUR PIZZA AND BEER. ARE YOU?
Passion can't be faked. It's the feeling you get when you truly enjoy what you do, and the happiness it brings to others. At Blast & Brew, we've been sharing our love of pizza for over 55 years, and it's still a blast for us every day. Blast & Brew isn't your typical assembly line pizza and beer concept. You'll see that in our team members and all the people that live the Blast lifestyle every day. We can't help but share our passion for what we do, and we're pretty sure it will rub off on you.
Mission
To bring people together. By offering fully customizable artisanal pizza and self-pour craft beer, we provide a personal experience meant for sharing. Blast & Brew is a place where creativity thrives, friendships are built, and memories are made.
Vision
Our goal is to expand our consumer reach, grow our market access, and to reinforce Blast & Brew as an industry leader.
Value
With 55+ years of pizza making legacy, we uphold the highest standards of excellence in the purchasing, preparing and delivery of our product line. Everything we do is 150%, from our ingredients and recipes to our supply chain, training and marketing support.